Switzerland is not only heavily associated with banks, but also with insurance companies. For Swiss residents, certain types of insurance are compulsory – but a wide range of additional policies are voluntary. Generally speaking, you can insure yourself against practically every conceivable risk! In this article we'll walk you through the basics, with a special focus on the topic of health insurance.
"Being over-insured is practically part of the Swiss way of life," says Daniel Dreyer from the Swiss comparison portal Moneyland. In fact, there is hardly anything in Switzerland that cannot be insured. Risk-averse Swiss residents think nothing of spending a small fortune on insurance policies. Some people even take out dental insurance or, better still, life insurance for newborn babies. In other words, the Swiss are willing to spend a lot of money to safeguard their financial security. Apart from the state or compulsory insurance schemes, Mr and Mrs Swiss spend around CHF 7,000 on additional insurance policies every year.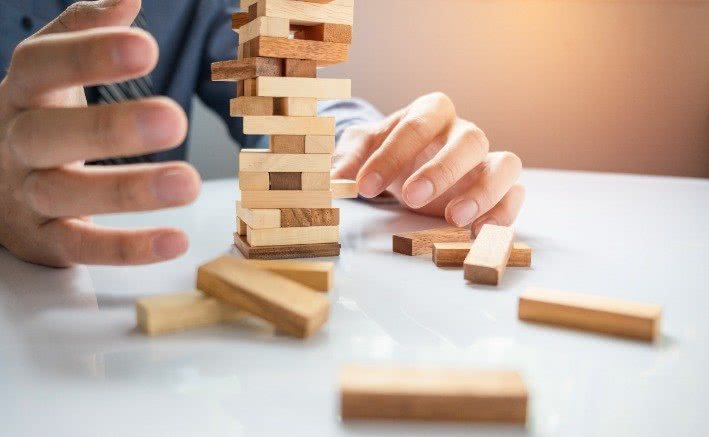 Compulsory insurance
Two types of insurance are compulsory in any case – namely, the basic health insurance in accordance with the Health Insurance Act (KVG) and the state old-age and survivors' insurance (AHV). New arrivals in Switzerland are advised to ensure that they have access to seamless high-quality health care. This is because any gaps in your insurance cover could have unpleasant consequences. Anyone who is uninsured and needs hospital treatment in an emergency will be in for a nasty shock when they receive the bill! Switzerland has one of the best healthcare systems in the world – however, professional treatment in clinics, hospitals or private hospitals comes at a price.
Health insurance funds in Switzerland
Compulsory insurance within the meaning of the KVG is absolutely mandatory! The KVG stipulates that every Swiss resident must take out basic insurance with a Swiss health insurance fund. The same applies, of course, to anyone who works in Switzerland, especially cross-border commuters ("place of work" principle). There is a special regulation for cross-border commuters from France, Austria, Germany or Italy, who can apply for an exemption from the compulsory insurance with a Swiss health insurance fund.
Many people in the border region of French-speaking Switzerland take out insurance in France, but also wish to take advantage of the Swiss healthcare system. Specially designed supplementary insurance policies are available on the insurance market for precisely this case.
Incidentally, compulsory insurance under the KVG naturally also applies to expats, people with a temporary work permit in Switzerland, their dependents, etc. Robert Maciejewski, CEO at Swiss Insurance Partners AG, adds: "The compulsory health insurance cannot be waived even if international travellers have already taken out global health insurance." According to the law, after moving to Switzerland you have three months to register with a Swiss health insurance company. Important to know: the insurance policy is always backdated to the day of the actual move.
As this is compulsory basic cover, the conclusion of a corresponding policy is relatively simple and informal (applications, comparison of offers, etc. are also possible online). The principle of a per capita premium applies, regardless of the income of the insured party. In Geneva or Zurich, however, premiums are higher than in rural regions, for example. You can save on premiums if you choose a higher deductible ("annual deductible") or join an HMO model (HMO stands for Health Maintenance Organisation). The basic benefits are the same as with a normal health insurance policy and you will only need to visit a specific HMO practice for the initial consultations (except in emergencies). With HMO or family-doctor policies, you can save up to 20 per cent on your health insurance premiums.
Health insurance: Good basic cover
Basic health insurance cover offers uniform, worthwhile benefits that cover many needs. "Above all, it also has the advantage that you are accepted without a health check," says Robert Maciejewski of Swiss Insurance Partners AG. Anyone who wants a greater range of services and prefers to be treated in the private ward of a hospital must take out private supplementary insurance for this purpose. The same insurance companies under the KVG offer a wide range of services, including complementary medicine, dentistry, acupuncture, a free choice of doctor and hospital throughout Switzerland, psychological therapies, etc. This type of insurance is popular among patients who want to receive privileged treatment in a hospital (for example, greater comfort by having a private room, etc.). However, a health check is required for inclusion in a Swiss private or supplementary insurance scheme.
People who come to Switzerland and have already taken out global health insurance should think carefully about their next steps. Products of this kind from companies such as Allianz Care, AXA PPP, Bupa Global, Cigna Global, etc. provide comprehensive cover and a free choice of doctor and hospital across borders. "If you return to your home country at a later date, it's advisable not to cancel this policy," says Robert Maciejewski. This is because a new health check is compulsory for each new application for international health insurance. In the case of pre-existing conditions, insurance companies exclude certain types of cover and costs.
Tip: large organisations often conclude group contracts / collective agreements for (foreign) employees – ask your HR department about this!
Overview: Basic information about the most important types of insurance
Apart from health insurance, you should also consider the following types of insurance in Switzerland:
compulsory
Swiss accident insurance
Employers insure their employees against occupational accidents on a compulsory basis (via the SUVA insurance company). Anyone who works at least eight hours a week also benefits from private accident cover. Everyone else should insure themselves separately against the risk of accidents (for example, this can be combined with their health insurance).
voluntary
Personal liability
Of all the voluntary insurance schemes in Switzerland, private liability insurance is highly recommended. For an annual premium of only CHF 100 or CHF 150 you can insure yourself against property damage or personal injury to third parties. These days, policies usually provide coverage of up to five million Swiss francs. Anyone who knows about liability cases will consider this to be quite realistic. Furthermore, claims based on liability cases have been trending upwards, and not only in the US.
voluntary
Household contents and theft
If you own more than a smartphone and a few clothes, you should usually also insure your household effects (furniture, personal belongings, clothes, etc.). Depending on what you own, you may also need separate insurance against theft outside the home. Household contents and liability are often covered by the same policy – but this is not necessarily the case. Simply compare the available offers and services or consult a broker.
compulsory
Vehicle / private car
Motor vehicle liability insurance is compulsory for drivers in Switzerland. In addition, third-party, fire and theft policies as well as collision insurance and much more are possible. The premiums depend on the individual customer (age, bonus/malus system), so be sure to compare the different premiums as well as the included benefits. Many Swiss residents are members of an automobile club such as TCS or ACS – such memberships usually include roadside assistance.
voluntary
Legal expenses insurance
Legal expenses insurance is becoming increasingly popular. This is because a legal dispute with an authority, a company or relating to a business matter can quickly become expensive (lawyer's fees and court costs). However, make sure that you are not over-insured (some credit cards and professional associations offer some legal protection). Conversely, however, some legal risks are not covered, such as legal assistance in Swiss criminal law, conflicts in connection with construction projects, trading in securities, divorce proceedings, etc.
One last tip: Swiss insurance companies offer excellent benefits, especially for essential risks such as health insurance and personal liability. However, if you want to pay for a "carefree package" that also covers you during stays abroad, you are advised to choose an international health insurance policy (e.g. one that give you a global, free choice of doctor and hospital). If you leave your place of residence in Switzerland, you must cancel your Swiss health insurance policy.
For more information on emigrating to Switzerland, click on the following links: