When it comes to emigration, Switzerland is often at the top of the list of desired countries. Especially among Germans and other EU citizens, Switzerland is considered a "paradise" in terms of quality of life and professional opportunities. In our new blog series, we will cover what you need to know before emigrating to Switzerland.
As well as beautiful landscapes, Switzerland also offers a high degree of political and economic stability. In the international rankings for quality of life, infrastructure and wage levels combined with moderate taxation, the Swiss Confederation always comes out on top. The country's popularity with immigrants is also reflected in figures – each year the Swiss population grows by about 60,000 to 70,000 due to immigration from abroad.
However, the tax model is not entirely simple, as described in the following article: Switzerland's tax model – key differences to other countries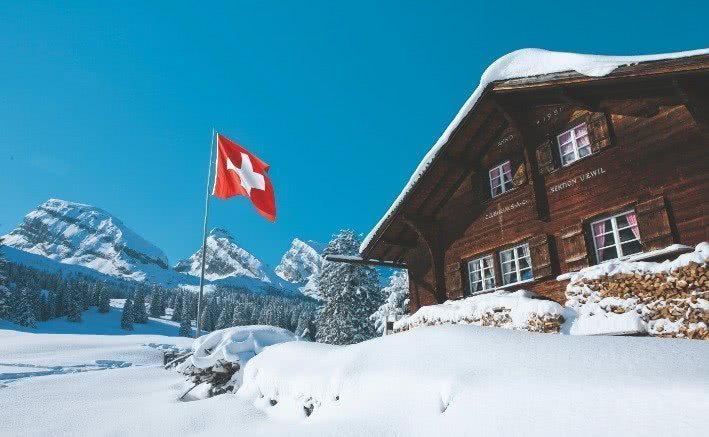 Emigrating to Switzerland: the basics
But what is necessary to successfully emigrate and get settled in Switzerland? Generally speaking, it makes a significant difference whether you are a citizen of the EU/EFTA area or not. Applicants from these countries can obtain a residence permit relatively easily, providing that one of the following conditions is met:
an employment contract that is valid for at least one year or indefinitely
self-employment in Switzerland
demonstrate sufficient financial means and compulsory health insurance
These citizens can register in their new municipality of residence in the same way as Swiss citizens.


Christian H. Kälin of Henley & Partners
The hurdles are somewhat higher if these documents are not available or if you do not come from the EU/EFTA area. A number of formal clarifications regarding emigration to Switzerland are then necessary. A potential employer in Switzerland would have to prove, for example, that the same position could not be filled by other workers from the EU/EFTA area, etc. Switzerland is also popular among self-employed people, entrepreneurs and investors. As a rule, these applicants should seek advice before emigrating to Switzerland.
You can find detailed information on laws, requirements and identity cards for your entry into Switzerland in our further article Entry into Switzerland: What documents are required?.
Emigrating? There are advantages to renting a property at first
And what about housing? Switzerland is traditionally considered a country of tenants. The home ownership rate is comparatively low at 40 per cent; most people rent their homes, especially in the cities where property and land prices are very high. As a rule, immigrants are best advised not to rush into purchasing a property. You will usually be better off renting a flat – at least initially, as doing so will give you maximum flexibility. In addition, the acquisition of real estate by foreigners in Switzerland is subject to legal restrictions. However, these provisions have been somewhat relaxed, especially for people from the EU area who work in Switzerland.
You can read more about renting property in Switzerland here: Rent property: How it works in Switzerland.
House (or apartment) hunting
"Anyone who emigrates here can sign a lease for a flat in Switzerland relatively informally – without jumping through additional hoops," says Christian H. Kälin of Henley & Partners. However, whether landlords are willing to do this in practice is another matter. For obvious reasons, landlords generally require a larger security deposit from tenants relocating from abroad, and insist on advance payments. "Regardless of where the person currently lives, whether in Berlin or the Seychelles, Swiss landlords usually require an appropriate deposit," says Christian H. Kälin. For example, an advance payment of six months' rent would be conceivable. This is simply because it is difficult for Swiss landlords to collect rent payments in other countries; for example if the tenant signs a contract but then does not (or cannot) pay their rent.
Have you already been living in Switzerland for some time now and would like to buy your own home? This is how it works Buying property: opportunities and restrictions in Switzerland
Emigrating? Learn the language!
Without plenty of good fortune or local connections, finding your way around can be tricky at first. Also bear in mind that different languages are spoken depending on the region (German, French, Italian). However, if you prepare well and proceed according to plan, your dream of emigrating to Switzerland will soon be within reach. The following points will help you to plan this important step correctly.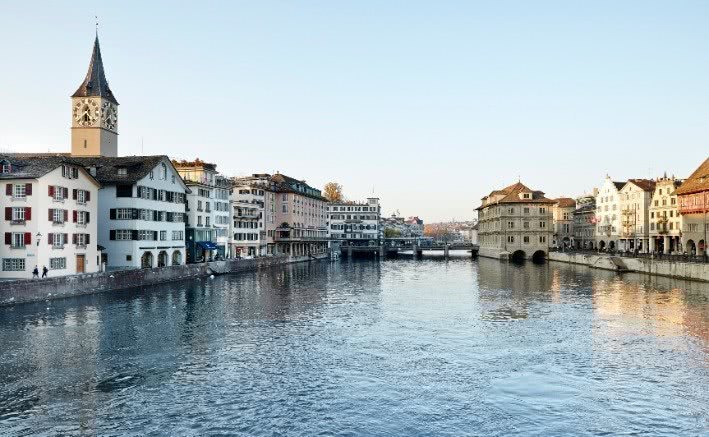 Emigrating to Switzerland: checklists
The following points help to plan this important step correctly.
Six months before emigrating
Employment and your livelihood in Switzerland
Look for a job (skilled workers, specialists, highly qualified people have very good opportunities!)
Documents and formalities
Do you have references, a current CV and testimonials from previous employers? What else is necessary depending on your residence status (identity card, passport, etc.)?
Living in Switzerland
Find out about rents and housing. In many Swiss agglomerations, housing is usually scarce and expensive by international standards. Online platforms and property alerts for your dream apartment can help here.
Place of residence
Clarify in advance your likely residence status in Switzerland (depending on your country of origin); useful information can also be obtained from Swiss delegations abroad (embassy, consulate).
Plan ahead
Be thoroughly prepared – your job opportunities and tax liabilities will depend on your residence status.
Budget
Switzerland is characterised by a high wage level in international terms. However, the cost of living, and especially renting, are also high.
Two months before emigrating
Contracts in your country of origin
Once you have made your final decision, there are still many things to arrange at home – cancel all contracts that are no longer needed in good time (insurance, job, flat, mobile phone, subscriptions and standing orders, car insurance, etc.).
Moving
Depending what you need to bring with you and the size of your household, there may still be a lot to organise. Get quotes from removal companies, plan your move, etc.
Personal effects
Before moving home you should always check your belongings – what do you want to take with you? What do you need? What should be disposed of?
Health insurance
This is compulsory in Switzerland. You are free to choose your own health insurance, but you will have to cover the associated costs yourself (no employer contribution).
Immediately before emigrating or shortly afterwards
Check all insurance policies again
Health insurance is particularly important, as is additional private health insurance. Are all members of the household sufficiently insured? Do you still need a health check?
Place of residence
You will need to register with the Swiss municipal authority within 14 days of arrival.
Money
Keep cash available (but not too much either). Have several payment options available, such as credit cards, etc. Open a bank account in Switzerland (this is also possible online).
ID cards and documents
Check all the formalities again (valid identity card or passport, deregister at your previous place of residence, arrangements for your driver's licence and your private vehicle, employment contract, tenancy agreement, customs form if necessary, list of personal effects, etc.).
Literature:
Dr Christian H. Kälin is Chairman of Henley & Partners and one of the most experienced advisors on migration, foreign investment and cross-border residency. He is also the author and editor of several publications on the subject:
Christian H. Kälin: Internationales Immobilienhandbuch, Verlag orell füssli.
Christian H. Kälin: International Real Estate Handbook
Christian H. Kälin: Switzerland Business & Investment Handbook (Verlag orell füssli)
Kälin also deals with complex insurance issues, especially health insurance; he is Chairman of Swiss Insurance Partners (www.sip.ch).