Increase your visibility with top placement!
Do you want to give your listings a prominent place in the newhome.ch property portal? Then try our "Top Promotion" service. Your listings will be published above other properties in the search results and will also be specially highlighted. Furthermore, your listings will appear in the search subscription emails that are sent to users. A top placement is guaranteed!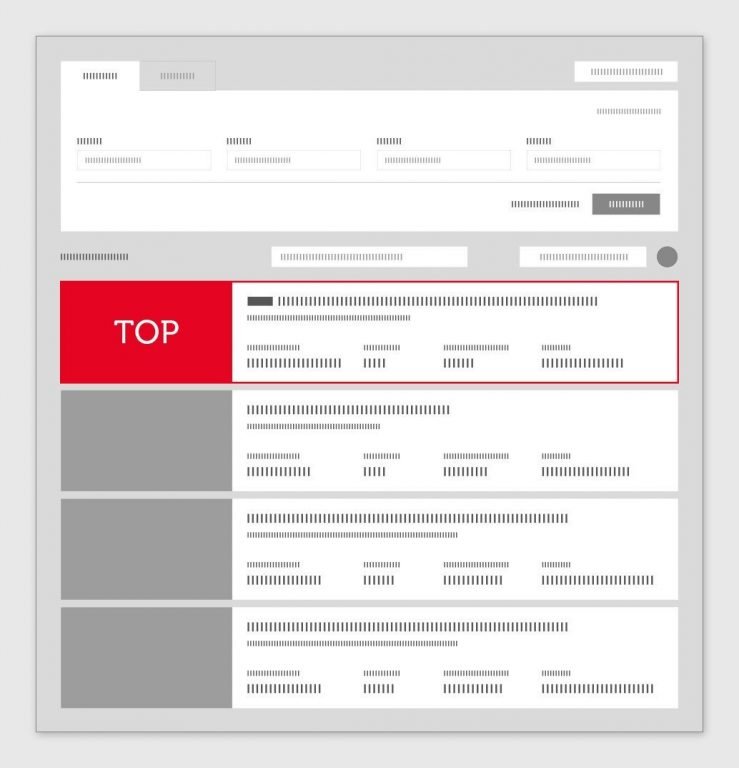 Our services with "Top Promotion"
Your listings will receive around 4x more views
Your listings will be colourfully highlighted and will appear in the top places
Your listings will be highlighted in the search subscription emails
You will receive weekly statistics by email.
Prices (incl. VAT)
It's easy to purchase this service, simply click on "Optimisation" under Manage Listings.