In order to properly protect your property and ensure a comfortable sense of security in your home, basic burglary protection measures are of great importance. What are the current measures, and what can be done in addition to buying an alarm system to improve burglary protection? The following information from your real estate agency Engel & Völkers Switzerland provides you with important clues that you should take to heart for the protection of your property against burglary.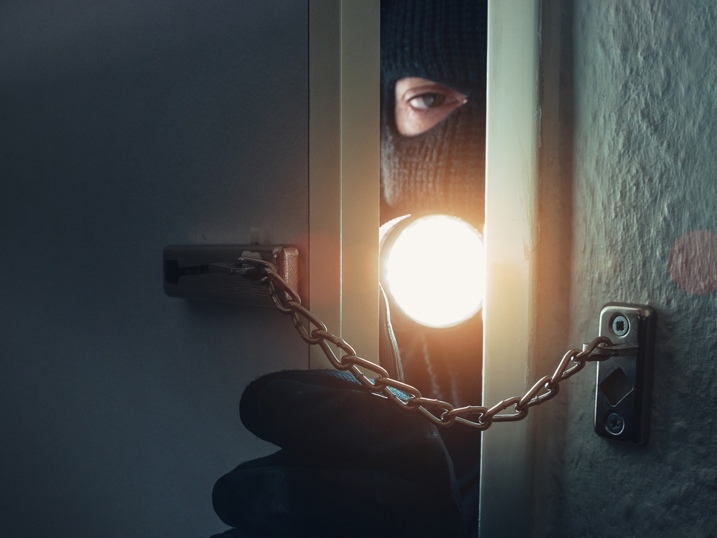 From alarm system to safe: Useful burglary prevention
An essential part of the safety of your home is determined by so-called constructional-mechanical or electronic measures. These include those safeguards that secure your property without your active involvement as built-in appliances or installations. The most important safeguard against burglary protection is the reinforcement of doors and windows, which generally makes it difficult to be broken up or pried open. In addition, alarm systems, shock lights, or security cameras can cause burglars to leave before they can do any damage. With door spies and intercoms, make sure the identity of your visitors is the same, allowing only welcome guests to enter, while solidly-anchored safes provide protection for your most precious possessions.
How your personal behavior increases burglary protection
To complement the protective function of your alarm system and other devices, you can optimize your behavior for the safety of your home. Avoid the impression that nobody is in the property by switching on some lights or using shutters and curtains. This way, your home will appear riskier as a burglary target and thus safer. Also, avoid leaving your windows open or tilted when you're away from home to reduce entry-level opportunities. A degree of discretion about household items also helps prevent theft of your property.
Please arrange a personal consultation with your estate agent Engel & Völkers Switzerland. With our valuable, individual tips, we help you to maximize the security of your home.