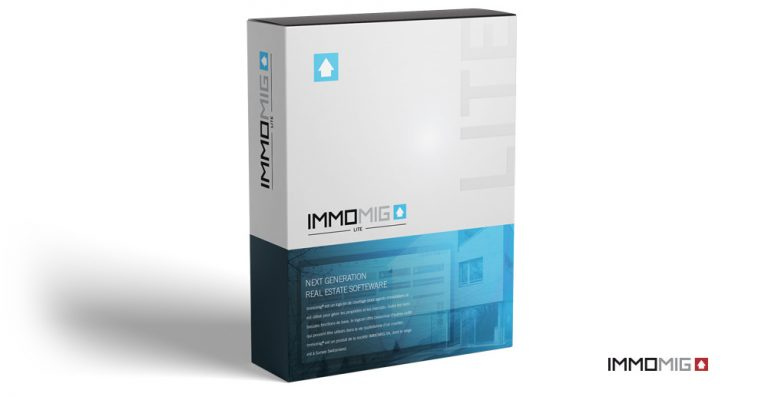 Newhome.ch and the real estate software market leader IMMOMIG AG enter into a partnership to offer you the most powerful products and services at the most attractive prices.
The implementation of state-of-the-art technologies and the possibility to book additional services for real estate properties on newhome.ch directly from Immomig® enable real estate agents to benefit from unbeatable advantages.
"We are very much looking forward to continuing to offer our clients higher added value through this collaboration with newhome.ch. Indeed, newhome.ch is doing an excellent job from which all our customers will benefit remarkably" says Patrick Maillard, founder and CEO of IMMOMIG AG.
Benefit from high Swiss quality with the market leader
IMMOMIG AG, long-standing Swiss market leader with over 10 years of experience in the real estate industry, offers a comprehensive total solution for real estate professionals. Today more than 3500 users already trust this software. No matter if broker, administrator or CEO, all employees profit from the best possible support.
The unique technology enables you to make your daily work smooth and efficient. This powerful and innovative tool is constantly evolving to meet and exceed your needs.
An unbeatable offer thanks to the partnership
In cooperation with IMMOMIG AG, newhome.ch launches a partnership pack, which enables you to get the real estate agency software Immomig® LITE in the first year at half price.
The LITE version of the software, perfectly adapted to the needs of private individuals and SMEs, contains all the functionalities to guarantee an effective and efficient way of working. The clear and user-friendly real estate CRM includes powerful tools to provide the best service to clients.
The pack includes free publication on newhome.ch until the end of 2019. Thanks to the new Swiss standard "SwissRETS", you also benefit from almost immediate transmission of advertisements on newhome.ch.
Take advantage of this unique opportunity and contact IMMOMIG AG today!